We had so much FUNN celebrating Independence Day
with family this year.
Cooked out burgers & dogs, great yummy salads, blueberry buckle, and home made ice cream.
There were fireworks in the back yard and professional fireworks, too.
There was a great band with a greater drummer on a float!
(married to the drummer)
So these memories HAVE to be scrapbooked!
When I posted the photos on fb, it hit me like a ton of firecrackers,
IF the PHOTOS are good enough to post of fb,
they are important enough to save in a scrapbook!
And so the analysis began…
I asked myself:
1. How many "categories" of memories & photos are there?
supper (2), home fireworks (3), professional fireworks (0), and the parade (5)
3 categories / 10 photos
2. Which photo will be my focal point?
the family on the deck at supper
Is it landscape or portrait?
landscape
Should it be enlarged?
Not this time.
3. Is there anything besides photos I want to save?
YES! Beth's Blueberry Buckle
Armed with this in mind, I sketched a design to best display the photos.
The task of whittling 20 photos to 4 or 5 was already done before the fb post.
Getting 10 photos and a recipe – pretty tall order!
But I couldn't cut the family!
I couldn't cut the recipe!
I couldn't cut the parade!
especially Elvis the little cow!
The little girl walking Elvis later put a pink visor on him!
Choosing colors was easy!
Gave myself plenty of room for photos, do you think I can get 10 on here?
I can!
It is WONDERFUL!
Welcome to you joining us from the
Life is WONDERFUL in the U.S.A.
Check out their blog for FUNN.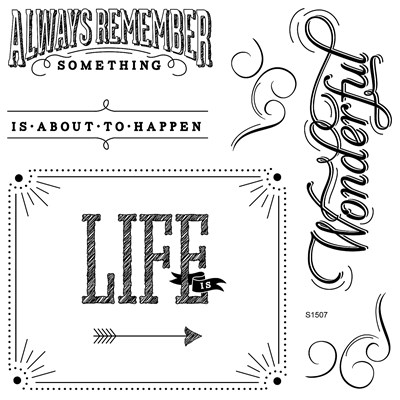 To get ALL 10 photos included (even Elvis) and the recipe, I called on
One of the very very best products for scrapbookers!
They simply give you more room for your firework BOOM!
Here I will add several of these 6″ x 6″ FLIP FLAPS
to the FRONT of the page protector with the self-adhesive strip.
No muss, no fuss.
AND I will have a GREAT layout FULL of FUNN, cute, and tasty memories!
So check out your fb page, what photos have you posted?
Can you use some of the ideas here to scrapbook them?
Let me know if you need help.
Have a FUNN day MUNNday!
mary