This Week on #MaryGunnFUNN
CTMH Video – Just Look at these ALBUMS!!!
HAPPY St Patty's Day
A few FUNN ideas from yesterday's FUNN Cropp
Magic Mug Drawing Prizes
Stamp of the Month Monday – Smoosh
Watch this list for more FUNN this week!
Brushed Pajama FUNN Party
Welcome and scroll down for FUNN!
Thanks, Brian!
Happy St. Patrick's Day.
I'm one lucky leprechaun to have you as a FUNN Friend.


Stamp of the Month Monday FUNNday.
Been doing some smooshing FUNN, again, with reinkers and blocks.
some doodles,
and a SOM sentiment,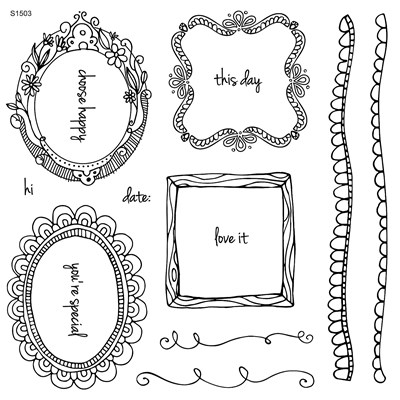 equals a fresh looking card.
Introducing Brushed Pajama FUNN Party
plus cards to be shown at a later date.
What is a Pajama FUNN Party?
A thank you gift to you!
How can I be a Pajama FUNN Partier?
Purchase the below Shopping List between now and April 14th, 2015 (midnight).
What is the Pajama FUNN Party thank you gift?
How-to Cutting Guides for three 2-page 12″x12″ layouts & 3 to 4 cards
How-to FUNN Photo Tipps
A brief private FUNN Tipps Video by me!
Supportive stamped images, extra embellishments, & specialty cut shapes
NEW – looking for beta testers for a new secret service – email me if you are interested
How often do new Pajama FUNN Parties happen?
Every month starting on the 15th to the following 15th, for over FOUR YEARS!
Can my friends and I order this as a group and get Hostess Rewards?
YES!
Is there a commitment?
No, but the ladies who have enjoyed this the last four years usually order every month!
OK, that is plenty for now…
HERE IS YOUR March/April 2015 Brushed Pajama FUNN Party Shopping List…
OPTION ONE 34.90 – includes a darling stamp set!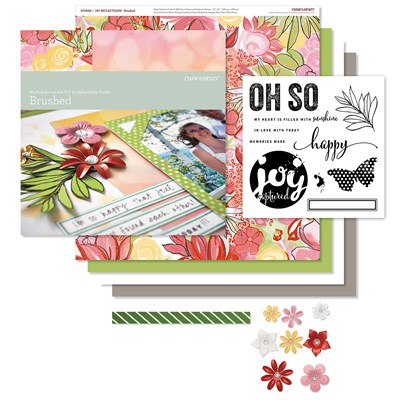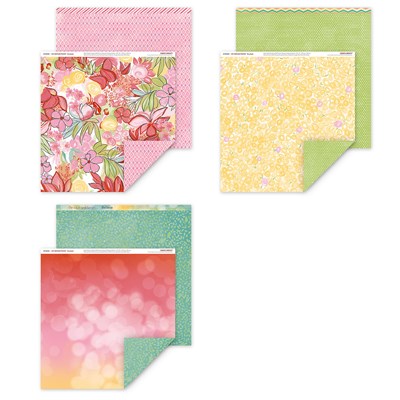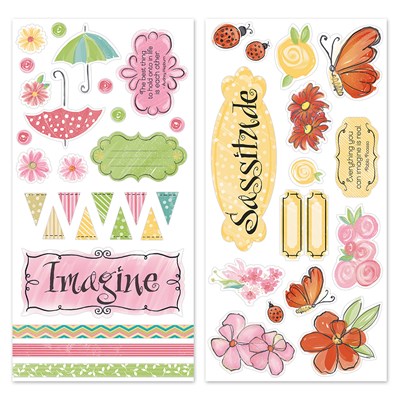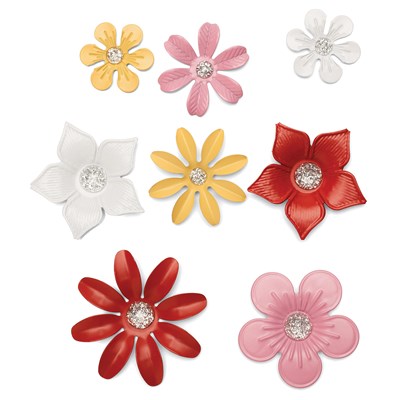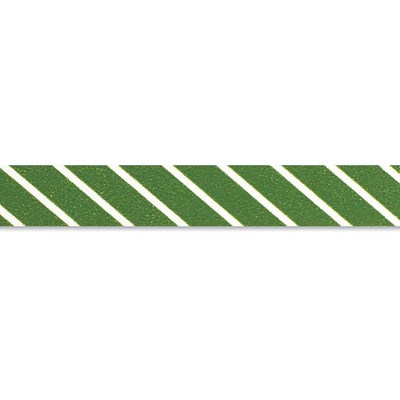 You will need extra White Daisy Card Stock for a base.
Magic Mug Drawing Prizes
You can win some FUNN prizes this month just by making a $50 or more purchase
You could win….
1. A Sampler of the Stamp of the Month Samples!
FUNN CLubBer Colleen C won this past month's samples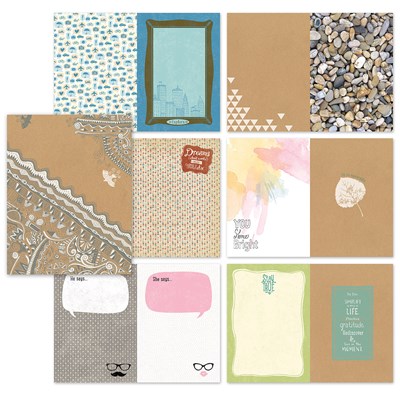 Really perfect for getting notes and moments saved this spring and summer!
FUNN CropP FUNN
There were a couple of memory idea tidbits I picked up from the FUNN Cropp yesterday and maybe you will get an idea or two from them….
layout idea: Puppies eating the spilled Chex Mix Grandpa was eating, dropping inadvertently, and then dropping intentionally
layout idea: A very old family banking business and the closing of account #46
life & layout idea:Paying kids 25 cents to be quiet for a few minutes
layout idea: the story of your antique furniture
layout idea: newly wed furniture
Check in tomorrow for Stamp of the Month Monday-FUNNday!