Welcome to Monday!
Let's show 'em how to do Monday, shall we?
Why? Because we are special – the card says so – at least it says you're special!
Had our team video call last night and this was one card I shared.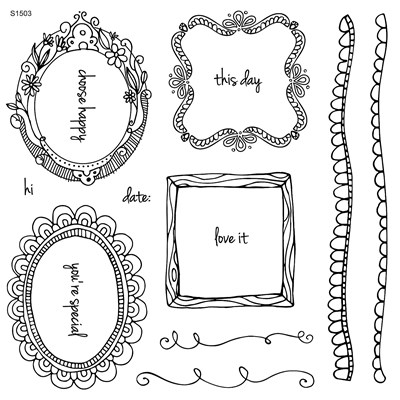 A new take on this set each Monday right here on MaryGunnFUNN.
Do you love this paper?
The Honey and Pacifica colors look good together and then a pop of Thistle? Oh yeah, baby.
Want more Confetti Wishes?
BTW, TBT will feature two of the Confetti Wishes layouts from the PJ FUNN Party all finished.
The layouts make happy memories happier!
And look who stopped by our backyard on a snowy snowy evening yesterday.
Bambi and three other deer visited.
Keep an eye for memorable moments this Monday – they will be there!
Thanks for visiting and have a FUNN MUNN-day!