Lent begins this week, so Easter isn't far off…so let's get "crackin'"!
Eggs that is.
And if Faberge eggs were stamps, they might look like this.]
The tiny gold flower buds are hand drawn ala my Grandmother "Bam".
She made many many little French knot embroidered flowers that looked
like this little bud – so cute and sweet.
Just for FUNN – look at the Stamp of the Month again and see what stamps I used.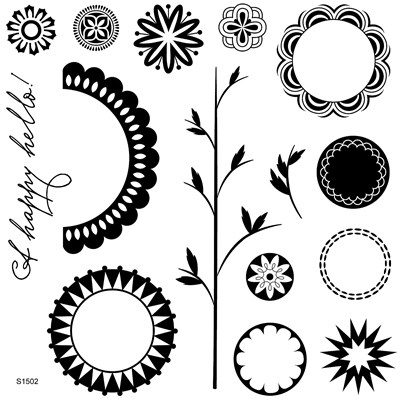 The FUNN ClubB really liked the layoouts!
Have a FUNN day!