Having a great summer?
Having a fast summer?
Need an easy, fast, FUNN way to scrap your summer memories?
The Jubilee Pajama FUNN Party is for you!
What is a Pajama FUNN Party?
A practical and FUNN way to say thank you for making a purchase through me!
Just purchase one of the following shopping lists or make a $30 order between June 15 and July 15
and you will get FREE
an exclusive cutting guide designed by me
for 3 complete 12″x12″ layouts (6 pages) and
3 cute cards
ALL projects are simple and quick, but they look like you took hours!
Once the cutting is completed (which takes about 1/2 hour) each layout can be finished in less than 30 minutes.
You will also get helpful guides and tips for each layout, too.
But you these cutting guides and tips are only available through me and during the month featured!
How do I get in on this FUNN?
Purchase one of the following two shopping lists or make a $30 purchase.
When you choose to buy the shopping list, you will get added embellishments, stamped art, and Cricut cut shapes needed to complete your projects.
Really, that's all?
YES!
So start shopping so you can start scrapping!
Jubilee's Pajama FUNN Party Shopping List:
(choose option one or two)
plus there are the THREE Shopping Specials this month!
1. Stamp of the Month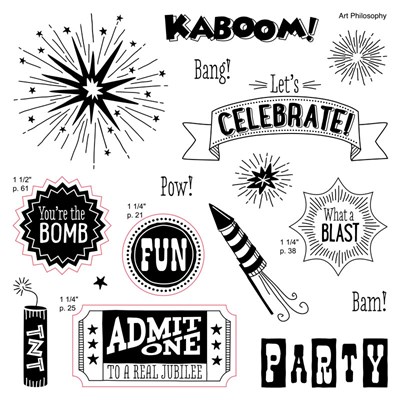 Only $5 with $50 purchase.
Good for parties of all sorts, 4th of July, and Super Hero moments.
2. My Garage Sale Give Away
Make a $30 purchase (I know, tough duty)
and I will give you
1. 3 cards from my stash
2. 2 gently used or new stamp sets
3. a goodie bag of embellishments
(these will be chosen for you!)
PLUS you are entered to win a cute stamp set
"This is Good"
(available only with hostess rewards or here as a prize)