The Super Glue Guys (dedicated to helping you stick to scrapbooking) are on the search this March!
They are on the search for FUNN, of course!
And I think they have found the FUNN, FUNN, FUNN right here, here, here!
FUNN from CLOSE TO MY HEART – Mix & Match Contest

FUNN from CLOSE TO MY HEART – Studio J Savings!

FUNN with a Cute Stamp of the Month – Happy Place!
Get yours for only $5 with a $50 order in March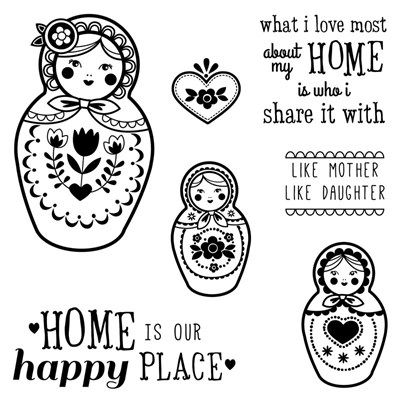 How many of you can relate to the "Like Mother, Like Daughter" sentiment?
FUNN moment with my own Mom…
It is too hard to fight it – Like mother is this daughter!
FUNN with a Mary Gunn FUNN March Madness Contest
One of the very best parts of teaching scrapbooking is hearing your stories! I love them!
SOOOOOOO… here is my FUNN March Madness Contest Idea.
Would you like to win it?
Here's what you need to do to earn tickets for the drawing between now and April 1st, 2014….
1. FUNN Part for you and your family
Make a minimum order of 5 Studio J layouts for 10 instant tickets!
2. FUNN Part for all of us!
Leave a comment below or email me a two part story at MaryGunnFUNN@gmail.com (use March Madness Story in the subject line, please).
Qualifying stories will:
a. tell a time when something happened which "tripped your trigger" and made you MAD!
b. but now when you think of that moment, you can laugh!
Each story are worth 5 tickets!
Each story will bless each of us!
FUNN Tipp: Make a Studio J layout using that memory!
Emailed stories will be published on my blog. PLease keep them "MG Rated" and FUNN.
Make them short enough to be read quickly, too!
Be sure to visit and enjoy the stories all month.
Ask your kids for ideas!
FUNN with the
LollyDoodle Pajama FUNN Party
– remember to order your supplies for your FREE thank you cutting diagram gift for three 12″ x 12″ layouts and three cute cards by March 14th!
I have lots of FUNN planned for posts this month – visit often!
So join the Super Glue Guys, find some FUNN with Mary Gunn this March!