So I have been having FUNN using this adorable My Acrylix Stamp Set
I mean, a LOT of FUNN!
Be sure to click on the kit photo and get a load of the "You are the…" sentiment.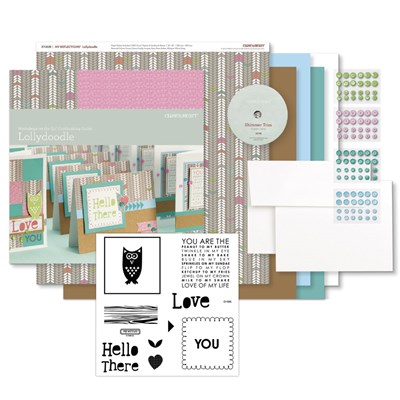 Well, I made the cards as directed, and yes, I had to concentrate to not go off course!
And I am glad I did, the cards are adorable.
Then I played some more!
And came up with these cards from the stamp set.
SIMPLE and to the point.
This card was for a team FUNN-ercise Friday challenge.
PS you are welcome to join our FUNN group as a CTMH Consultant!
And then owls started popping up!
Shy guy.
HoHum Owl.
Look that way – while I steal a quick kiss owl.
Dadgummit Owl.
Base: 4″, page 57, "egg" shaped card
Cut several more 4″ eggs to create bottom and wings.
Eyeballs: 3/4″, page 21, circle card
Lagoon "eye lids": 1″, page 21, circle card
FUNN TipP: trim the bottom for a flat edge so they stand up. Owls get tired of lying down all the time.
The "eyes" are stamped from the Lollydoodle My Acrylix Stamp set, too.
Have FUNN determining the emotion you want to express in your owls' eyes!
Don't forget to order your Lollydoodle supplies for your free layout and card guides before March 15th
from me!
Have a FUNN day!