Ho Ho Ho – or Oh Oh Oh – but that is another story.
Honeycomb grid is made from a CTMH Artbooking Cricut Cart overlay cut in white and sponged in Topiary and Cranberry.
Carried the sponged "tie-dye" look to Ho Ho Ho stamp (actually, it is one stamp)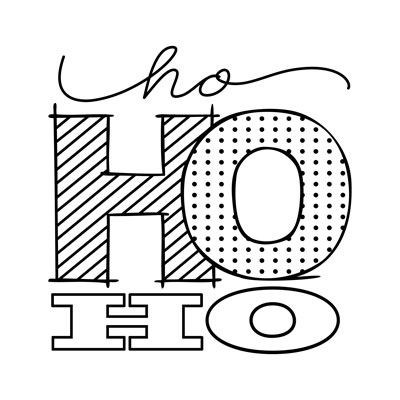 See? and the one Santa's Greeting stamp is only $2.95!
To "tie-dye" Santa's Greeting, sponge Topiary ink and Cranberry Ink in a random way on White Daisy Card Stock, then OVER stamp the tie-dye with black in.
Eliminates any worries for an accidental smudge!
Then I hand cut the individual images out to please.
I think of this card as a starting off spot for lots more ideas.
Thinking different colors, adding more designs to cut out areas, adding bling, small words, and, and, and…
The card itself if a jim-dandy SPIN card from CTMH.
Only $8.95 for 10 5″ x 7″ cards and envies – must have!
Couldn't figure out which version I liked better, so showed both!
The Topiary green on the inside of the card helps pop the spinning element.
Difficulty level: medium to advanced
Kinda a punchy FUNN card.