Welcome to November FUNN!
Go, ROYALS!
oops that just slips in.
Stamp of the Month MUNNday FUNNday!
OH, Yes, they DID!
Congratulations, KC Royals!
scroll down to see more about this cool Stamp of the Month from Close To My Heart
Let's see what FUNN is cooking in the Happy Corner Studio!
SIMPLY FUNNdamental Scrapbooking!
Close To My Heart's November Special!
Simply Fundamental Scrapbooking workshop featuring five layouts you can make using all the supplies in your bundle.
Close To My Heart NEW PLANNER!
PLANNing FUNN –
coming later this month to our Close To My Heart product line!
The "bones":
Everyday Life Album ($10.95)
Beautiful Black 3-ring album with gold foil design
Measures 9 3/8″ x 8 1/4″ – great size!
Then, choose the Fillings! Customize to your Liking!
Everyday Life 2016 planner pages ($15.95)
includes: 154 planner pages, 12 monthly dividers with tabs, a pocket folder page, a designed page f finder,
four sheets of stickers – monthly and weekly spreads & printed dates
Everyday Life Perfect Plan Roller Stamp ($8.95)
coordinates perfectly with the label stickers, enabling you to customize your planner even further.
My Crush Everyday Life Pages ($7.95)
A set of 60 double-sided, gorgeous My Crush pages. These pages can be used on their own to create a beautiful My Crush book, or they can be combined with the planner pages to give you more room in your planner for preserving your memories while giving your planner even more flair.
Everyday Life Washi Tape ($3.95) – not available until mid-December
every My Crush book needs a good washi for attaching photos and other memorabilia to your pages.
Memory Protectors ($6.95)
Introducing TWO new pocket memory protectors to fit in album.
One will have two 4" x 6" pockets
the other four 4" x 3" pockets.
Use these to add your favorite Picture My Life™ cards and photos into the mix!
SPECIAL DISCOUNTED BUNDLE OFFER! only $29.95
SAVE 15% when you purchase:
The Album
The Planner Pages and
The Roller Stamp
FUNN TIPP: swap with friends, use your old Complements, give as gifts, buy a little every month as you like!
November's Stamp of the Month!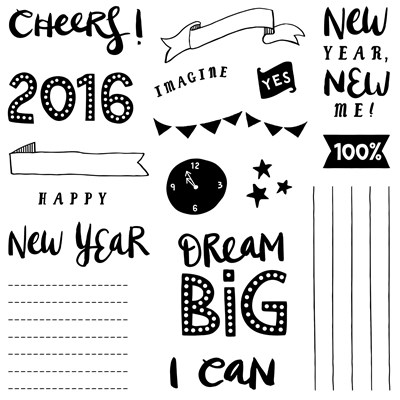 LOTS of Promise – be watching for ideas!
Freakin' FUNN Card Clubb
November's ClubB is Sunday, November 22 – join us!
White Pines Pajama FUNN Party
Mary Gunn Pajama FUNN Party time
showcasing the festive
Be sure to get yours ordered before November 15th!
Pajama FUNN Party includes:
How-to guides for FOUR 2-page layouts
Don't miss this!
When you purchase the Shopping List below from moi,
you will receive
all sorts of FUNN Support including:
* FREE Easy to Use (engineer approved) Cutting Guides
* How-to Tipps
and access to me? Is that a good thing?
WHITE PINES Pajama FUNN Party
Shopping List
to qualify for FUNN Support, please purchase before November 15.
You will need additional pieces of Kraft Card Stock and White Card Stock.
SHOP YOUR STASH
Bitty Sparkles, Red Enamel Hearts, add stitching with Stitch Guide,
Gold Gems
PSSSTTT…. I have a special drawing for those who order the
White Pines Pajama FUNN Party!
En La Vie Rose Pajama Party Reveal on November 15th
As promised, here is one more pumpkin!
Get your own copy for the asking
Hope you enjoyed the October
UNN-Usual Pump-GUNN FUNN Cards!
Going from UNN-Usual Pump-GUNN FUNN Cards to
What is in Santa's Sack?
Stay tuned!