Welcome to March!
FUNN this month is spelled…
STAMPAGANZA!!!
You love stamps.
I love stamps.
and when you are shopping, don't forget this darling
Stamp of the Month – SUNSHINE BIRDIES!
FUNN for kids, adults, water coloring, water colored pencils, Shinhan markers, ink, and for producing SMILES!
Yours for $17.95 or only $5.00 with a minimum $50. order.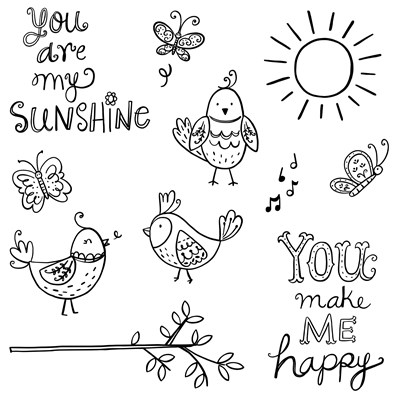 and, of course, join me everyday on this site
because everyday there will be a new post!
*buy 2 and get 1 My Acrylix stamp set of equal or lesser value FREE (shipping & handling applies)