Welcome to JUNE FUNN!


Have some money saving FUNN,
Have some Camper Card FUNN,
Have an adorable summery June Stamp of the Month FUNN,
Have Calypso Pajama FUNN Party FREE Scrapbook System through June 14th FUNN
Have Magical FUNN Party FREE Scrapbook System starting June 15th FUNN
News flash!
During the month of June, I'm offering
great deals on bundles of discounted Close To My Heart products every weekend!
Check FUNN.ctmh.com each Friday in June to find a new set of bundles.
There will be lots to choose from, but you'll need to snatch them up quick,
because they're only available through the following Monday while supplies last!
Bundles will be available at various discount levels and price points throughout the month;
check every weekend to see the new offerings.
These discounts won't last forever, and some will be gone in a flash, so act quickly to score the best deals!
PLUS GET a ONE-OF-A-KIND CAMPER CARD
as a personal THANK YOU with each BUNDLE
and the FUNN just keeps ROLLING!
Speaking of these FUNN CAMPER CARDS…. GET YOURS THIS MONTH!
You get one Large Camper Card
And TWO CUTIE-Pie Mini Camper Card

3 Unique FUNN Camper Cards for $8.95
(no S&H charge or envelopes).
CLICK on "SHOP" here or above and order a whole FLEET!
And while we are on the subjects of cards – do you just love to make 'em?
then check it out!
Or how about getting some summer scrapbooking ready?
FREE SCRAPBOOKING SYSTEM OFFER
CLICK HERE to see all the layouts and details of this FUNN way to scrapbook!
Be visiting every MUNNday for a FUNNway to start your week
with MUNNday FUNNday posts!
June Stamp of the Month – The Long Way Home
As always, gets yours at full retail or for only $5 with a minimum $50 order.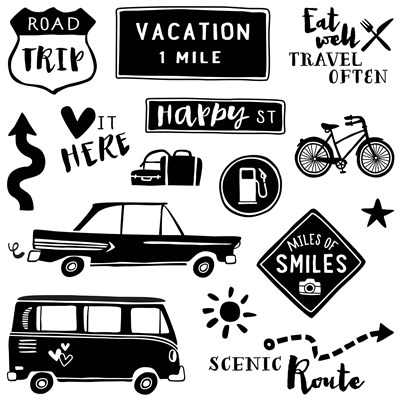 JUNE FUNN DATES
EVERY MONDAY – FUNNday MUNNday Stamp of the Month Featured
Sunday, June 05 – Father's Day Card FUNN at the La Cygne Library
Tuesday, June 14 – Last Day to order the Calypso Workshop Your Way & Receive the PJ FUNN Party System free
Wednesday, June 15 – Magical Pajama FUNN Party FREE Scrapbooking System Reveal
Sunday, June 26 – Foxy Lady Card ClubB – La Cygne Library
DATES and TIMES for FLASH SALE RELEASES! Set your phone alarms!
Friday, June 3, 2016 at 3:00 pm (MDT) – Monday, June 6, 2016 at 3:00 pm (MDT) on FUNN.ctmh.com
Friday, June 10, 2016 at 3:00 pm (MDT) – Monday, June 13, 2016 at 3:00 pm (MDT) on FUNN.ctmh.com
Friday, June 17, 2016 at 3:00 pm (MDT) – Monday, June 20, 2016 at 3:00 pm (MDT) on FUNN.ctmh.com
Friday, June 24, 2016 at 3:00 pm (MDT) – Monday, June 27, 2016 at 3:00 pm (MDT) on FUNN.ctmh.com