For those who have end of the month crunches to face this week, try wearing this name tag,
HELLO Sunshine!
If you had been at the FOXY LADY CARD CLUBB today, you would have gotten to make this card!
How FUNN would this stamp set be to use on a scrapbook page?
FUNN IDEA!
What would your family call themselves for their HELLO tag?
High Maintenance? Humble? Timid? Bold? Fantastic? Beautiful? Handsome? Stud Muffin?
Please note that brief time it is to get this stamp set is drawing nigh.
Look how cute it is with an "ancient" August Word Puzzle Stamp Set images!
Don't you wish you had that set?
Don't let it happen to you – get stamp sets when they are available!
See another Stamp of the Month sample:

Send a SUPER card!
COMBINING STAMP SETS – today's FUNNday MUNNday TIPP
And here is another combo of stamp sets which are both soon-to-be retired card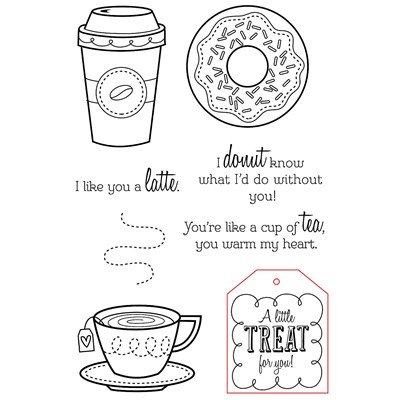 Tea Cup from Treats of Friendship
Do you recognize the plant?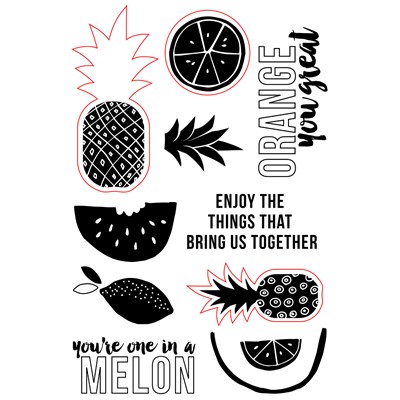 Yes, it is the pineapple top from One in a Melon!
Sorry, FOXY FUNN CLubB Ladies, I left it on my craft table! THanks for being flexible.
Want this card pattern? It will be included in the next FUNN mail newsletter! SIGN UP!
try to keep the stamp styles similar
use smaller similar stamps to create supportive backgrounds – such as words, alphas, design
try to keep sizes either ridiculously off scale or absolutely the same scale
DON'T MISS OUT ON STAMPS THAT CATCH YOUR EYE! GET THEM!
They last forever (so far) and are so versatile!
You have seven more days to get what you want from the
Annual Inspirations Idea Book and Seasonal Expressions Two Idea BOok!
To see everything on the To-be-Retired List, ClicK HERE
**********************
JOIN OUR FUNN
Positive IMPressions Close To My Heart Group of Consultants, too!
We are just starting a new game….
STICKYmon FUNN GO!
JOIN OUR TEAM FOR only $75! and you get a $50 Shopping Spree!
Never has a better kit been made for a better business opportunity!
I LOVE to represent this top-notch company, wouldn't you?
OK, it is MUNNday, know how to make it a FUNNday?
Order a few favorite items and/or become a
Positive IMPression Close To My Heart Consultant!
Have a FUNNday MUNNday!
mary