Welcome To FUNNday MUNNday!
Let's get this week started right – with some cute
Close To My Heart Stamp of the Month projects!
Oh, and did you ever guess my fb riddle last week?
What kind of prize did my dog winn?
The NO-BELL Piece Prize!

Get it? No-BELL Piece?
Ok, I hear you groaning!
Let us return to cards and FUNN, quickly!
I thought it would be FUNN to show this set in non-Christmas colors and feel.
So I used the Rustic Paper FUNNdamentals paper packet; Desert Sand, Sea Glass, and Tangerine colors as a wash, then stamped in Cocoa.
Welcome Heart2Heart Challenge Blog, too!
Hi, FUNN Friends!
Click HERE to see more samples of the Wood Grain Challenge.
The hardest part of this card is waiting for the wash to dry.
It is kinda like waiting for your jeans to dry when you need to leave in 10 minutes.
Try dabbing another layer of ink wash with a pretty dry brush after stamping
to add some definition; you can see this on the "ribbon".
The Tangerine package is popped with foam dots, too.
Can you say, "Look at me"?
The Mojo Monday (MUNNday) sketch – told you I liked it – was the inspiration for the design.
To see this card which was inspired by this sketch, CLICK HERE.
Want to see this non-Christmas Stamp of the Month project? Click Here
Alright, so I loved this sketch and I loved having time this weekend to craft, so project #2!
Yes, I used the sketch, but what a different feel, much more holiday inspired!
I used the verse from the October Stamp of the Month inside, but forgot to photo it.

Last June, I did a series of Stamp of the Month Vintage Postcards, so much FUNN! You can see them

HERE.
This is one of those cards!
The ones people will ask, "How long did this take you to make?"
Really, they will never understand, but we love them anyway.
Thank you, Julee, for the ongoing challenges you give us!
******************
Operation SMILE FUNNd Raiser – this October
As a Close To My Heart Consultant, I get to team up with Operation Smile.
This organization organizes medical teams to fix facial deformities in third world countries.
My generous FUNN friends and Positive IMPression Team Members
have raised $621.52 this year for Operation Smile!
I had a lot of FUNN at my last FUNNd Raiser coaching some great gals to make cards with water colors.
Thanks to them (and a gift from my Mom, thank you, Mom), we raised $100.o0!
So to date, the FUNN friends have FUNNded TWO complete surgeries.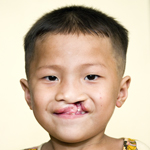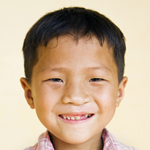 We are $98.48 away from FUNNding a THIRD surgery.
Because it is all about the smiles, I have designed this layout for one contributing FUNN friend
to WINN for their own little one's collection of SMILES.
Perfect for a collection of school pix K – 6; put one photo on each mat in the wagons.
But that isn't all!
This layout will come in a box FULL-of-FUNN products and projects!
For each $15 donation received this October & until we reach our goal needed for the THIRD surgery, you will receive a THANK YOU gift of ONE DOZEN hand-crafted cards by me!
So be sure to include your address and email address, too, when donating through
FUNN.closetomyheart.com
1. ONLINE – go to my CTMH site, FUNN.closetomyheart.com, start an account, go to the shopping cart and donate at least $15 – no purchase necessary.
2. Donate at least $15 directly to me (check or cash) and I will donate through CTMH directly
Have a FUNNday MUNNday!
I'd love to hear from you!
XOXO,
mary