It's my favorite MUNNday of the Month – it is FUNN ClubB night!
Each month these FUNN ladies let me help them save their memories and tonight's the night!
Yeah, they are this FUNN!
If you don't have a Close To My Heart Consultant, I would love to be yours.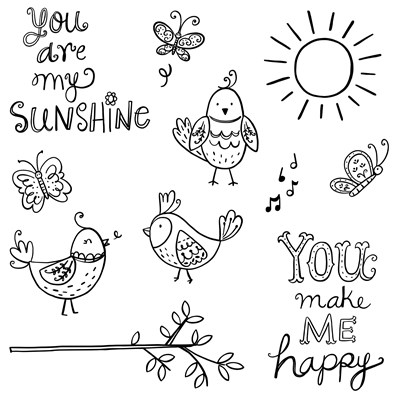 Close To My Heart features an exclusive stamp each month called the "Stamp of the Month".
It is available only during the month offered
and can be purchased for $17.95 or $5.00 with a minimum purchase of $50.00 order.
It is especially easy to get a LOAD of stamps this month because it is
STAMPAGANZA
I will be revealing my currently favorite stamp sets this week – so keep visiting!
Back to today's card…
I've been making lots of bright and FUNN bird cards this month, but he "cleans up pretty good", too!
This card was originally one of my Freakin' FUNN Card Clubb card (right).
Then a twist, a flip, a little add or take away, and a change of stamps and
PRESTO-CHANGE-O!
A decidedly winter card transforms into spring – just like yesterday!
In care you have missed some of my other FUNNday MUNNday cards this month, here you go!
Have a FUNNday MUNNday & be sure to order your stamps!
mary