Happy Stamp of the Month FUNNday MUNNday!
Had some leftovers from the upcoming
Thought how FUNN to make some tags for the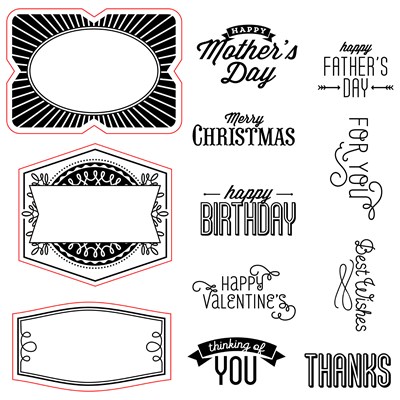 It is a groovy stamp set and only $5 with a $50 purchase.
A large percentage of my gals take advantage of this monthly special
because they are savvy!
But heck, they are cute enough to get for the every day low price of $17.95, too.
Let's take a look
How cute would this be tied to a bouquet of daisies?
(reveal is this coming Saturday)
showcase this handsome stamp.
So, I cut the stamp so I could add the extra "N"!
It is MUNNday FUNNday!
Cool texture, huh?
Guess where I found the Kraft element!
FUNN TIPP: stamp on the back first
on special elements like the one above
to test how it will look!
Reveal is this Saturday, August 15th!
So many FUNN clusters with the new products!
Ready for another peek?
Have a FUNNday MUNNday, FUNN friends!
I'll be thinking about you.
mary
Who wouldn't love to ride in one of these?
I just had to!
BTW, I have a NEW camper card design to be released soon!