How is your day going?
Was it enough to turn your hair gray?
Well, here is a little lesson on watercolor and using gray.
First we take the "Wonderful" stamp from the Stamp of the Month kit.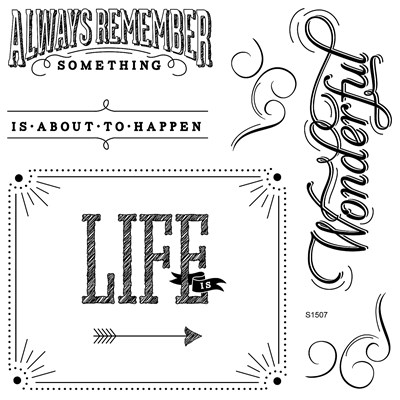 Slate Gray Ink, and a paint brush.
In the first two cards, I stamped "Wonderful" in Slate first.
Then using the ink in the ink pad and a wet paint brush, I "traced" over the letters.
See how soft they look?
If you look closely you will see something else and it is science!
You can see the separate colors which are in the gray ink!
You are such a scientist.
The next two images show a different technique.
In this card, I painted the watercolor background using ink from the stamp pad and
a wet paint brush.
Then I stamped "Wonderful" on the dried watercolored ink.
The wonderful is completely different than the first card, isn't it?
Sharp, crisp, solid in color.
So get back in your craft room and be a scientist!
Don't be afraid to play!
Get your kids involved.
See if they get the same results and then teach them about this big word!
Have FUNN,
mary