I get it.
You are too busy to scrapbook.
Scrapbooking seems expensive.
You don't feel like you have the time and creativity to scrapbook.
Frankly, you may not want to be "a scrapbooker"!
Heaven knows how many photos you have!
And I have two great plans to get those photos saved,
without a room full of supplies, tons of time or tons of creativity!
What's that you say?
You are into working on computers, do I have a deal for you this month!!!!
PLAN ONE – Seaside Pajama FUNN Party
Relax and join us for this month's
SEASIDE PAJAMA FUNN PARTY.
Pajama Party's are designed for you the busy, frugal, and clever memory maker.
To qualify for your FREE FOUR layout how-to guides and supportive pieces, purchase Option One or Option Two below on my website FUNN.ctmh.com before August 15th.
To receive just the how-to guides, purchase any $35 or more
before August 15rh on my website.
Has anyone had a beach cookout? Eaten at a beach restaurant? Luau party at the club? Typhoon lagoon trips? Great Wolf Lodge? Red Lobster (haha, let's hear it for the
cheddar biscuits
)! Save those memories on these 4 layouts!
Perfect for the experienced crafter or a beginner.
Shopping List for Seaside Pajama FUNN Party
Option One: 24.80
Option Two : 34.90
Seaside Workshop on the Go
G1089, 29.95 – includes stamp set and 1 more Colonial White, 1 Pear Sheet, Seaside Assortment, and Aqua Dots
You will also need: 2 sheets Desert Sand (from the Basics Cardstock combo) and 1 sheet Colonial White (unless you get the WOTG).
TRY a Pajama FUNN Party – there is a new one every month – you could be the hit of the family soon with all your terrific layouts and saved family memories.
PLAN TWO – OnLine Scrapbooking Studio J – SALE!
And when ordering, don't forget the Close To My Heart special this month…
As if that is not enough, please remember the To Be Discontinued List which includes some favorite old colors!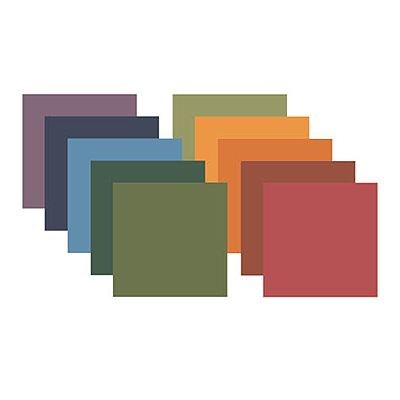 If you have been around Close To My Heart you know these colors, well, not all of them will be around after this Idea Book.
Say goodbye to Smokey Plum, Outdoor Denim, Indian Corn Blue, Ponderosa Pine, Garden Green, Autumn Terracotta, Barn Red, and Hollyhock.
I have been friends with many of these for over 15 years, but I will be introducing you to my new friends very soon!
Be sure to check out the While Supplies Last category while shopping online, too!
ALRIGHT – I will be back tomorrow for another SHARK WEEK FUNN post!
Thought this should give you plenty of reason to get back into your craft room for tonight!
Have a FUNN evening,
mary