Saturday Mornings…
a favorite time for
coffee
my kitty
pinterest
coffee
instagram
favorite Close To My Heart Consultant websites
and some crafting time!
One Close To My Heart website I often check is the corporate blog
Make It From Your Heart
The other day, this cute stamp set
Treats of Friendship
was featured.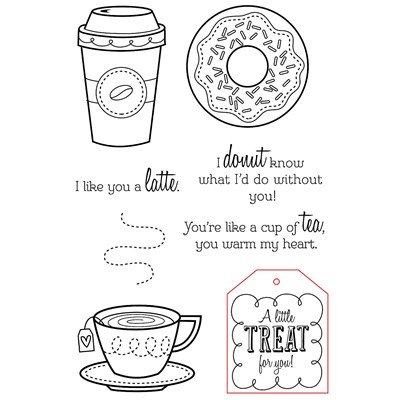 Add a blog inspiration with some darling acylix stamp set to a pinterest
Inspiration Piece
from Christine Josti.  Mail Something Pretty blog

and you have a happy Saturday morning moment.
Thank you for such a cute inspiration card, Christine!
The only thing missing is your Stampaganza order!
Buy 2 stamp sets, get one free this month!
I hope you having a FUNN Saturday!