Like Pint-Sized Containers & this OPERATION SMILE Stamp Set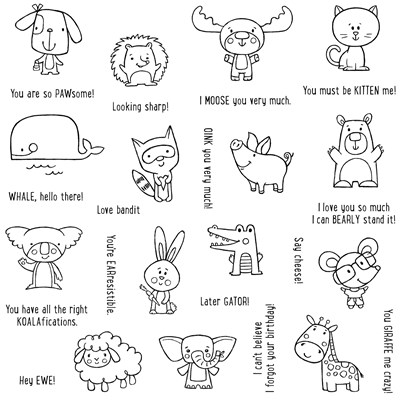 $7.00 goes to Operation Smile with each
Animal Greetings Stamp Set purchased – instantly
JOIN ME in THANKING the FOLLOWING FUNN Friends Who Have Made Donations to Operation Smile the FUNN way this year!
Brenda, Colleen, Susan, Pearl, Pam, Molly, Lisa, Vicky, Sue, Marsha Janet, Rhoda, Carol, Cathy, Amy, Louise, Penny, Karen, Lois, Chris, Allene
(if I didn't include you, I'm sorry!)
$489.30 in ONE YEAR!
And Haven't We Had FUNN?
YOUR TURN!
Hope over to FUNN.ctmh.com and make a donation (please) or get one of these FUNN Animal Greetings Stamp Sets before they are GONE!
TO TOP IT OFF…. Here is the Pint-sized Container's Lid!
Have you ever altered stamped alphabets to make them look more hand drawn?
Oh, yeah, the possibilities!
Get a better look at
MORE Pint-size Containers HERE
And be sure to get signed up for the Early Bird Close To My Heart Special for NEW Consultants!