Hey FUNN lovers!
It is almost the weekend.
I won't be resting, though, and my announcement below will explain what I'm up to now!
Mixed up the Little Dreamer papers, this week's Mojo Monday sketch (bravo), and a pocket/tag idea
for this evening's card.
First take a cuter than cute Workshop Your Way from Close To My Heart,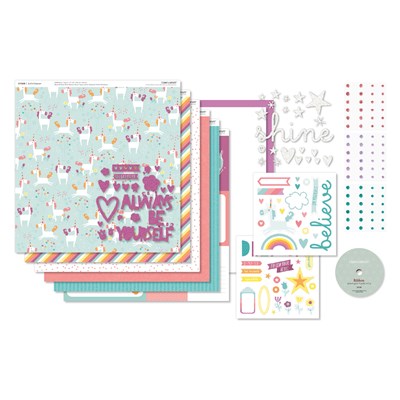 add one terrific Julee Tilman card sketch from Mojo Monday,

and then add a pocket for a twist to get…


open sez me…

and you have a cute birthday card for a special someone.
This card has many "Teeny Tiny" FUNN details – like using Washi Tape for the front sentiment,
the little glitter heart from Little Dreamer's Complements, and a surprise pocket and tag inside!
Did you notice the Teeny Tiny paper tassel?
See more "Teeny Tiny" ideas on this week's H2H Challenge Blog.

Psst – the inside pocket is made from one of the Paper Packet's Picture My Life Cards!
AND NOW…..get a load of this, FUNN friends!