I have always had negative scores on clothing fashion.
I start to like a new trend just about the time it is replaced.
It's ok, the only time I worry about it, is when I want to look jazzy.
But the desire passes!
But when I was a kid, I had a pedal pusher outfit with pineapples on it!
Not just pineapples, but beautiful Lagoon and Pear colored pineapples!
I LOVED THAT OUTFIT!
For those who are not sure what pedal pushers are, here you go…
noun
plural noun: pedal pushers
1.

women's calf-length pants.

In other words,

"Pedal Pushers"

are retro crops,

which I now wear, thus completing my Pedal Pusher Style Cycle!

and added my pineapples to the mix for tonight's card.
Retro Sketches
(thanks for a cute cute sketch and hope your family is doing better!)
plus my Close To My Heart pineapples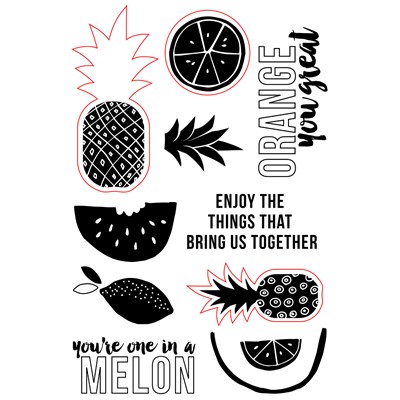 Another Style Cycle Completed, this time a card style!
Have a FUNN creative weekend! Hope to see you for FUNNday MUNNday!
And be sure to join our FUNN Positive IMPression Team for your extra special CTMH bonuses!