Anybody ITCHY for Spring?
thought so!
Join us for the PENELOPE PAJAMA FUNN PARTY!
Join us as we create
FIVE
5
Cinco
layouts
out of some of the cutest, brightest, perkiest spring paper, complements, and embellishments EVER!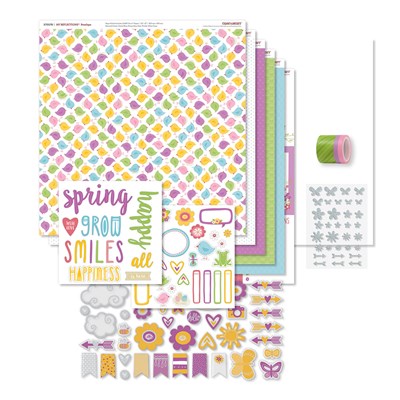 1, 2, 3, 4, and 5! Yep, they are all there.
AND how about this little darlin'?
Yeah, you get the trimmins' to scratch your hankerin' for CUTE!
So don't sit around scratching your itch for spring!
ORDER TODAY
on 
then wait for the FUNN to come sit stay at your house!
Questions?
LMK