It is FUNNday MUNNday already!
So glad to have you visit!
I want to help you enjoy these crazy days with a dose of cute,
encouragement, and tricks to make your craft dollar & time more efficient!
Let's get started with a pretty idea using the December Stamp of the Month!
I have a product-crush on the new Shimmer Pen!
Thoughtful Flowers (oh my, how pretty) can be purchased for only $5 with a $50 order!
Pretty, huh? What a pretty way to start the week! Best wishes to you!
*******************************
A REALLY FUNN SURPRISE from CLOSE TO MY HEART!
PersnickityPrints.com ,
an online photo printing company is pairing with Close To My Heart this month for a special pricing on photo sizes just right for the "It's the Little Things" special!
Check it out!

Welcome to December FUNN!
synopsis to this month's FUNN specials like the Mini album bundles, planner, and
City Sidewalks Pajama FUNN Party!

The next Pajama FUNN Party is Oh Deer!
Reveal is planned for the third Tuesday of December, but if you want to get your order in,
just order Oh Deer! Workshop Your Way!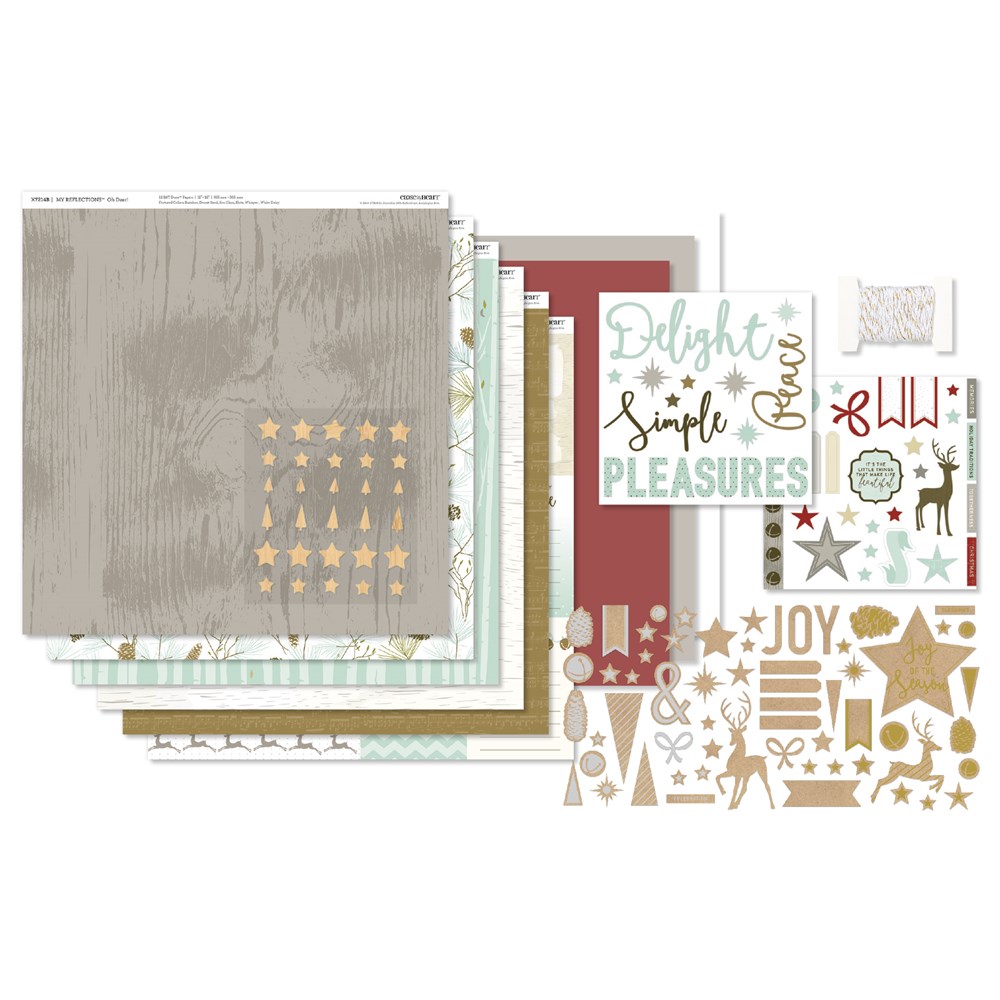 and you will be included in the free cutting guides for the exclusive layouts designed by me!


This is the last month for ordering from the
Holiday Expressions, too!
Have you had your eye on something?
Now is the time!
Have you wanted to do ALL FOUR Pajama Parties, but haven't?
Let's talk!
Don't forget, gift certificates are available for your crafting friends –
like you!
****************************
Of course, you can get a jump start on the newest items from
Close To My Heart 
by joining as a team member!

New Consultant Kitt
Only $75 for over $200 worth of products & a $50 Shopping Spree!

Contents of the New Consultant Kit:
Medium Organizer Organizer (Z4139)
2″ × 6 ½" My Acrylix® Block (Y1010)
1″ × 3 ½" My Acrylix® Block (Y1002)
2″ × 2″ My Acrylix® Block (Y1003)
Non-stick Micro-tip Scissors (Z1836)
My Acrylix® Stamp Scrubber (Z1782)
My Acrylix® Spritz Cleaner (1778)
Bonding Memories™ Glue (1512)
3-D Foam Tape (Z1151)
Round Sponge (Z697)
Customer Order Forms (1 pack of 25, W101)
Annual Inspirations Idea Book (qty. 5, WC1171)
Seasonal Expressions 1 Idea Book (qty. 5, WCS1172)
Cardstock Sampler (W1167)
Fundamentals Sampler (W1170)
Seasonal Expressions 1 B&T Duos™ Sampler (W1168)
Treat Yourself—Petite Perks Incentive Stamp Set (qty. 3, W2036)
Gathering Invitations (1 pack of 25, W1129)
Desk Pad (W1140)
Products shown represent the contents of New Consultant Kits ordered between December 3, 2016 – April 30, 2017. Some products may not be shown. Contents are subject to change without notice, and change regularly based on product and collateral availability. Price excludes shipping, handling, and taxes.
and you get the Positive IMPressions' love and help, all Pajama FUNN Party cutting guides, a private fb group, and me! Oh gee!
***********************************
Lots to think about for a MUNNday FUNNday!
Dream of your wish list!
Have a FUNNday MUNNday!


XOXO,
mary