Gee, March is nearly over.
What will I do without my TEA-RIFFIC Stamp of the Month to create samples with?
I know, concentrate on my next Pajama FUNN Party!
Currently, the FUNN friends are purchasing Dreamin' Big Workshop Your Way.
One of the FIVE layouts plus one you will be able to make along with us!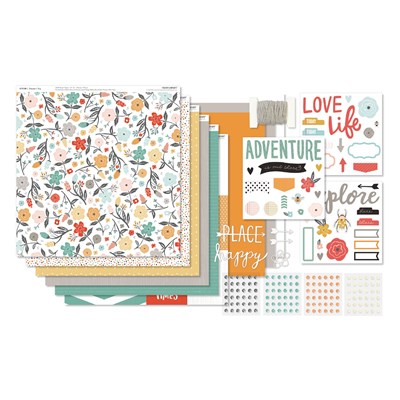 Remember, the CTMH Thin Cut specials are coming to an end and have several sold out already.
I thought it was such a great deal, I bought several Thin Cuts without even a CuttleBug!
Cool fact: Thin Cuts come in the same envie as stamps so they will be easy to carry in
CTMH Organizers. PLUS, they are stored in the envie on a full size magnet sheet – really cool!
Wish me well as I prepare a new FUNN feature which will start in April!
Have a FUNN day & XOXO,
mary
PS. see a plethora of March Stamp of the Month samples by clicking HERE. I'd love to know which is your fave.