I am having FUNN sharing different flavors of the
Live Beautifully National Scrapbooking Paper Pack.
Step right up to my "31-flavors" blog counter for the TWO "Flavors of the Day"!
Today's first card has the Live Beautifully Paper pack paired with Jack for a simple card featuring one of the
Close To My Heart May Stamp of the Month Live, Laugh, Love's flowers.
If you are visiting me for the first time, this blog series is featuring my card design (see below), the May Stamp of the Month, and few other "thises" and "thats". See links below for earlier posts and visit more for more and more while the paper pack is available (will no longer be available at the end of May).
Did you notice I removed the two smaller circles? I wanted the word to peek out from under the single focal point. You have to work to maximize your paper sometimes.  The flower was ink painted with Glacier ink and a fairly dry brush.
Do you like learning little design tips like that?
I think it is so FUNN to play with looks or "flavors" of a paper pack and stamp set.
What is your first take away when you see this paper pack? I'd love to know.
The next card is to honor our Memorial Day weekend in the United States. CLICK HERE to learn more about Memorial Day.
Salute and thank you to the families who remain.
The very geometric art deco paper in this paper pack usually does not have color, but it looked like it could represent our flag's red stripes with a little help. The blue field of our flag is the Glacier paper in the pack. I love the subtle texture of the paper.
I don't know if I have ever made a pale flag, but maybe there is a subtle aspect of quiet respect for the fallen by using this palette.
The sentiment (which I have used before, too) comes from the Flower Market Cricut Cartridge from Close To My Heart.
I use it and use it and use it.
Oh, and did you notice the design change up? I flipped the diagonal to the top left corner to be more like our American flag.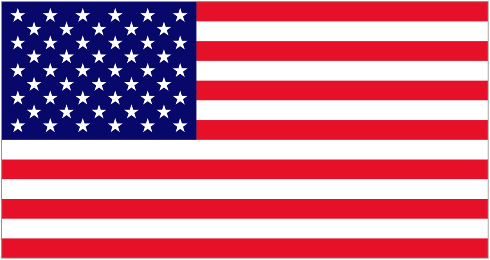 Of course, I couldn't help but use the Clear Shimmer Pen!
And now my card sketch (again, this is not a top folding card).
More "flavors" of this sketch using the same National Scrapbooking Paper Pack right here!

Card #3; 05 26 2017
CLICK HERE to read the post.

Card #2; 05 25 2017
NEW – Same card sketch (slightly altered) featuring shabby chic with vintage floral and weathered wood.
CLICK HERE for more samples

Card #1; 05 24 2017
CLICK HERE for card sketch
If you enjoy this sort of informative blog posts, please let me know and please share!
Thank you.
XOXO,
mary