Welcome to the Oh Deer! marygunnFUNN Pajama FUNN Party!
This is a RUSH-HURRY-UP-GET-It-ORDERED-kind-of-PJ FUNN!
Because these supplies are as available and/or through December 31st!
SHOPPING LIST:
Oh Deer! Workshop Your Way (G116, 26.95)
You will also need: White Daisy Card Stock, Kraft Card Stock,
Adhesive, and a trimmer.
THAT IS ALL YOU NEED!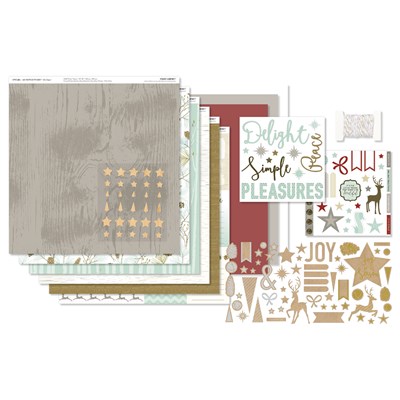 SHOP YOUR STASH:
Rustic Home Ribbon Assortment,  Clear Sparkles,  White and Gold Ribbon, Silver Foil Tape,
Whisper Thick Twine,  Gray  Enamel Gems,  White Shimmer Tape (or White Glitter paper),
Silver Sequins Assortment, and'/or Bitty Sparkles.
CLICK ON ANY OF THESE PRODUCTS TO SEE THEIR PHOTOS.
You will get supporting pieces, cutting guides, and more of at least four 2-page 12″x 12″ layouts.
All of these items, I give you as a Thank You gift.
There is never a fee.
And get FUNN TIPPS like this:
the wood pieces include in the kit can be colored with
Shinhan Markers and the Metallic Markers, too!
Have you MISSED all four of the Holiday Expressions layouts? I know, time flies!
ORDER NOW and you will still receive all the exclusive marygunn FUNN Guides and Tipps!
BUT YOU MUST HURRY!
ORDER ON FUNN.closetomyheart.com
and while you are there, check out the specials this month
such as the great Stamp of the Month, discounted Mini Albums, and the ultra cool Planner!
Here's to YOU, my FUNN friends!
Have a wonderfully FUNN day and let me help you scrapbook with FUNN!
XOXO,
mary