My Dear FUNN Friends!
We made it to a new year and who out there feels inspired to craft? scrapbook? send cute hand made cards? or become a CTMH Consultant?
It is all new, it is all possible, and the time is now while you feel like you can.
Because if you feel like you can, you can.
Some of my favorites new products
– Three Workshops Your Way
– SOME DARN cute stamp sets!
– Four new Stamp of the Month sets – still available for $17.95 or only $5. with $50 purchase
– NEW Thinlettes for you who
die cutting with Cuttlebug type devices
– New Planner System
MEET these products more closely as time goes by, but start your list!
SCRAPBOOKING – scroll down for an invitation
NEW CTMH Scrapbooking Program – Workshops Your Way
Three adorable ensembles…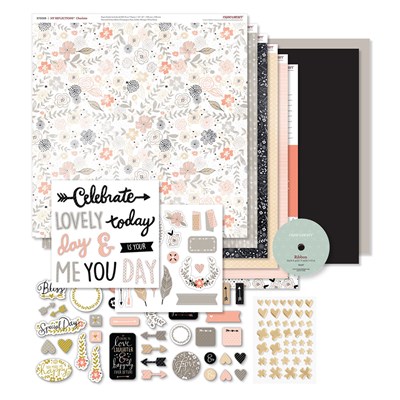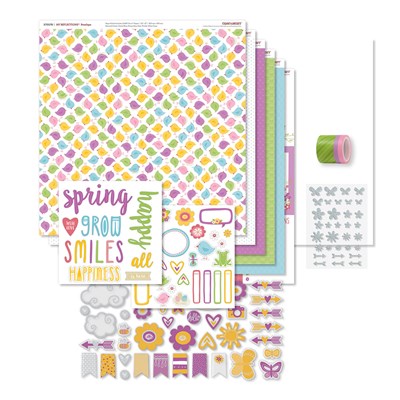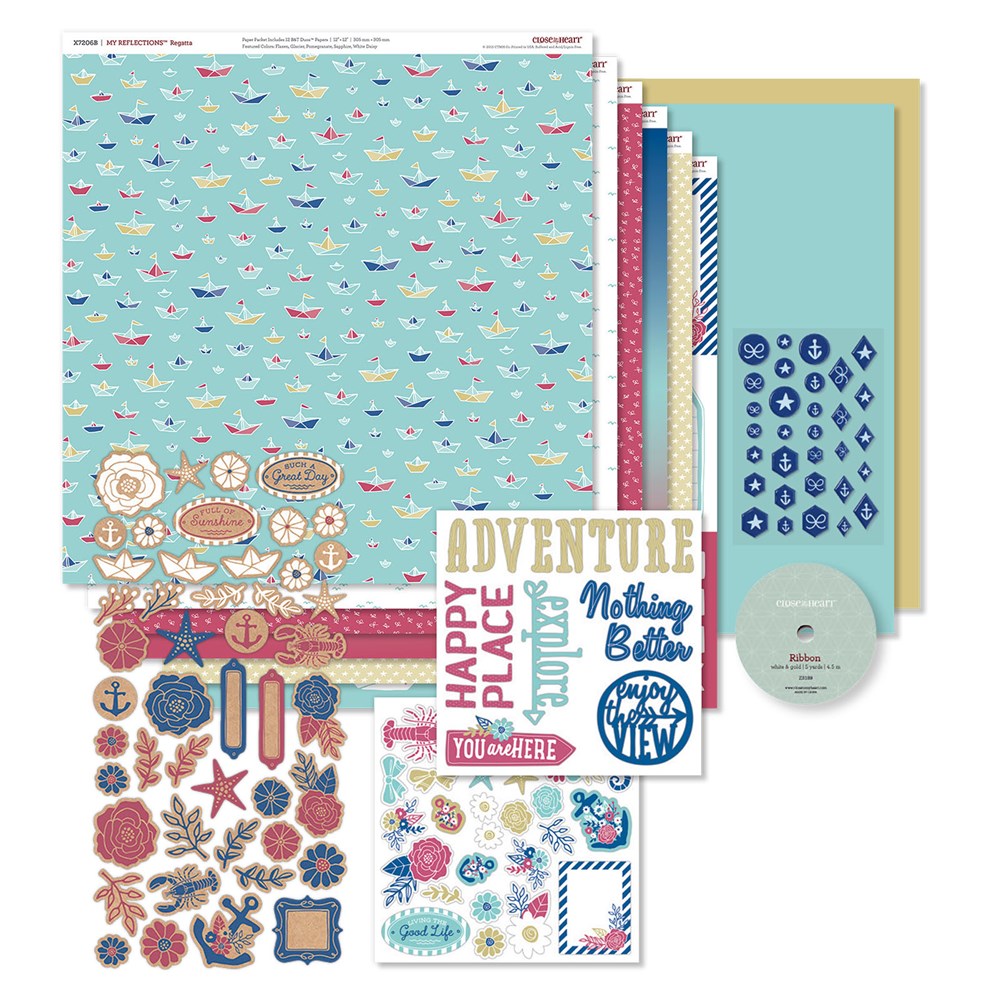 Charlotte Penelope Regatta
All only $26.95
Each contains:
Paper Pack (two each of SIX B&T designs, card stock, accessory and an embellishment, and Complements) see larger versions here.
How-to guide for 3 layouts and cute adorable cards
Cutting guides will be available online, at checkout, and on each featured kit's web page
You choose a coordinating stamp set, if you desire – cool, eh?
Did you miss the White Pines paper pack for your Christmas memories?
No worries, CTMH is putting their finishing touches on the White Pines Studio J Express pack!
Imagine – copy and pasting your Christmas photos into pre-made layouts!
CTMH Special & Idea
Celebrate National Paper Crafting Month
8.95 only available in January while supplies last – very trendy lettering and cheerful colors.
IDEA for those freaked out by scrapbooking….here is a great idea…
What is it, you say?
I'm glad you asked, this is the brilliant part –
and the answer is ONLY available to my FUNN mail members!
Aww – here's a bone… make something like this, but not exactly, because I didn't use those cards!
I did use PML cards, though!
CTMH Stamp of the Month – scroll down for an invitation
Beloved Bouquet – watch for samples which you can winn!
This is a Base and Shade stamp set – the dark solid stamps provide the color, the detailed stamps go on top of the color (or vise versa) for, well, detail.
Super slick way for you to look fabulous!
Really sweet messages, too.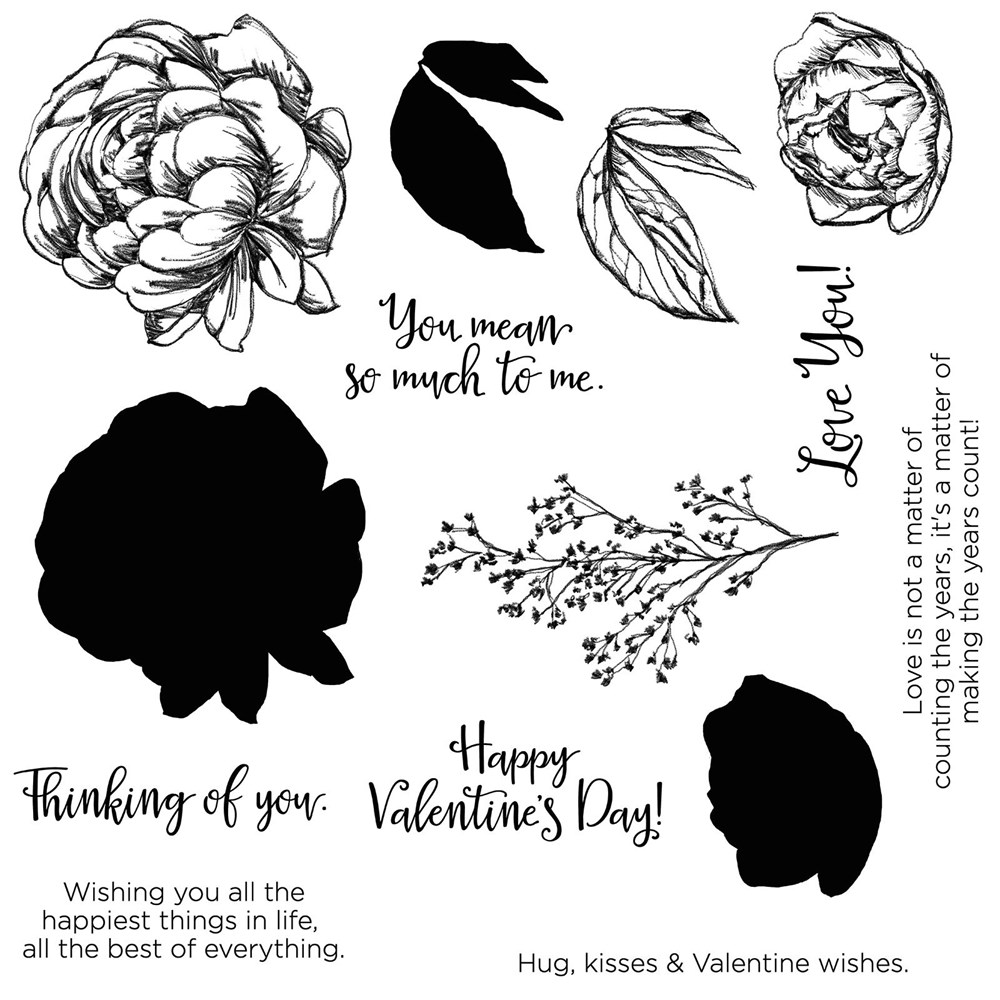 I love the hand drawn-looking flowers.
Want to WINN my Stamp of the Month Samples?
be sure to check your FUNN mail each week for ways to add your name to the drawing
To be entered this week, email, fb, or answer this question
Q: What do you want to craft this month?
A: answer by replying to this email, posting of my MaryGunnFUNN fb page, or MaryGunnFUNN blog!
deadline January 10th at midnight CST.
Here's the invitation – you little ol' scroller, you!
INVITATION ONE
* JOIN a Pajama FUNN Party — ask for details.
Listen here, I have had some darn smart women using this program for years and now they have beautiful layouts at the ready to plop their photos, refer to their journaling (altered planner) notes, and add to a treasure book.
Make the smart choice and join the PJ FUNN Partiers!
YOU SET YOUR LIMIT OF WHAT memories you will save.
Can't you just do this alone without a group or commitment?
Probably, but how has that worked for you so far?
TRY US for SIX MONTHS – if you don't love it, you will have at least 24 layouts to scrapbook!
Sounds like a winn winn to me; hope you think so, too.
My third layout has photos of a very dear friend who did not want me to put it on social media. It isn't naughty and she is as cute as they come, but for you, Nancy, no worries.
INVITATION TWO – CELEBRATE NATIONAL MARY GUNN FUNN DAY ON 1-31-16 – WOO HOO!
Yes! It is nearly National Mary Gunn FUNN Day again!
We usually celebrate on 2-1-16, but for practical reasons we going to party early!
1:30 – 3:30 at the Valley
FREE make and takes using some new adorable stamp sets
Valentines
Overview of my CTMH product line – you know overcoming that, "I didn't know you had those!" moments
Treats, Contests, and Prizes
ALL THIS EVENT REQUIRES IS A RSVP AND A $5 DONATION TO OPERATION SMILE!
INVITE A FRIEND AND THEN LMK!
Wow – my "best student" has already signed up! I may have to start calling her my "fastest student", too!
INVITATION THREE – FREAKIN' FUNN CARD CLUBB
Join me on Sunday, February 28th, from 1:30 – 3:30 for a FREAKIN' FUNN Card Clubb!
Where – my house at the Valley
$10 for 5 cards – one Stamp of the Month card we will make together and then you choose! SUCH FUNN!
This class is totally mobile (well, I can't come to Maine to see Stacy, Tabbi, and Lynn), but locally, I can pack up and share.
LMK!
WOW – my "best student" has already signed up!
INVITATION FOUR – Join me as a team member
Almost 16 years ago, I signed up to be a CTMH Consultant.
It was one of my best life decisions and many of YOU are the reason why.
YOU probably would not be in my life had I not and how sad that would be.
Purposeful crafting is another great benefit of being a Consultant – it is my job to create cute ideas and help you! How cool is that?
My scrapbooking is practically free. My husband likes that.
Put those three components together:
YOU
Purposeful Crafting
+ Practically free supplies
ONE FUNN GREAT IDEA!
LOOKING forward to hanging out with you this month with ink on our fingers and a smile on our faces.
HAPPY SCRAPPING/CRAFTING NEW YEAR!
mary
ONE OF MY 2016 Resolutions is to blog less, can you believe it? We'll see.
Be FUNN, join me in some crafting shenanigans!
*contingent on having six PJ FUNN Partiers agreeing to order for six consecutive months