If you have followed me very long (THANK YOU),
you know I enjoy using the Julee Tilman's Mojo Monday designs.
This week's design is one I had to play with and ended up with…
THREE CARDS


all featuring the same stamp set*, watercolors, and technique!
All products are from Close To My Heart and can be seen/purchased on
FUNN.ctmh.com
The My Acrylix Stamp Set: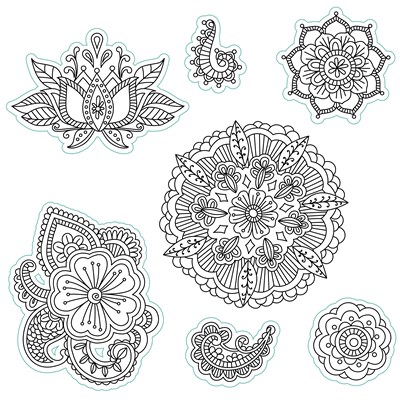 ORNATE BLOSSOMS (D1687, $17.95)
With the current trend for adult coloring books, this set is perfect,
but what if you want something faster than coloring?
SPLATTER!
Yep, got the *Watercolor paints out and went wild!
Something very cool about the *CTMH Watercolor paints is THEY SHOW UP ON BLACK!
They also show up on anything in a 2′ diameter when splattering!
Take heed!
And because I rarely tidy my desk completely
before finding something else to create, I made an apple!
The leftover Cricut cut apple was from an earlier
MOJO MONDAY Challenge this spring, oddly enough.
And take a peek at this, too, for some more ideas!
That does it for my Saturday Surprise Post and Splattering Mojo Monday! :o)
Hope you are having a FUNN weekend & if you are, carry on!
mary